Manufacturers offer models of individual product series sometimes in several versions for different area output. The prominent criterion is then not only price but also battery power. After all, the larger the area, the faster and more efficiently the robot must work to cover each area within the specified mowing time. In addition to the battery, other variables determine the suitability of a robotic lawnmower for large areas.
Specified area performance for robotic mowers for large areas
One of the first things to look at when searching for a robotic mower is probably the area output. You will discover very compact robots that are designed for 300 m²may . You will also come across high-performance robotic mowers that, with 10,000 m² and more, are more reserved for professional usages on parks, golf courses and sports facilities.

The most important thing to note is the distinction between the maximum area output and the manufacturer's recommended area output. While the maximum output is a value that is really only achieved under absolutely perfect conditions, the recommended output gives a realistic value that you can use as a guide. After all, there is hardly a garden without pitfalls that becomes a challenge for a robotic mower and affects area output all around.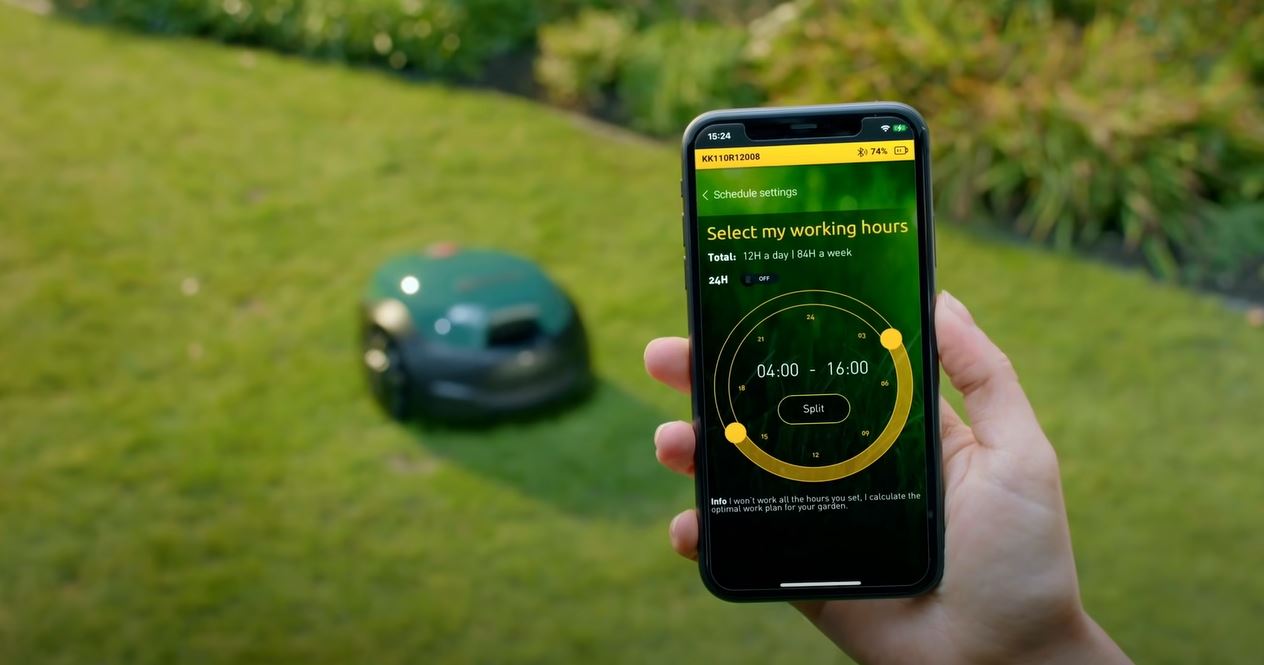 GPS control and / or GSM module and control via app
When mowing a large lawn, it is helpful if you can locate your robotic lawnmower at any time. Equipping it with a GSM module or a GPS function helps to ensure that operation and control via app or voice control is not only particularly easy, but also supports you in finding your robot at any location. Some models also optimize their path guidance with a corresponding GPS module, which leads to even more efficient mowing in the long run.
Efficient cutting width and high-quality battery with long runtime
In the case of robotic lawnmowers for large areas, the cutting width plays a decisive role in how quickly the device can mow. For example, a robot with a cutting width of 56 cm can cover twice the area in the same amount of time as a model with a cutting width of only 28 cm.
Another important factor is battery life. The longer the robot can make its rounds before it has to return to the charging station, the higher the area output- especially if the charging time is comparatively short.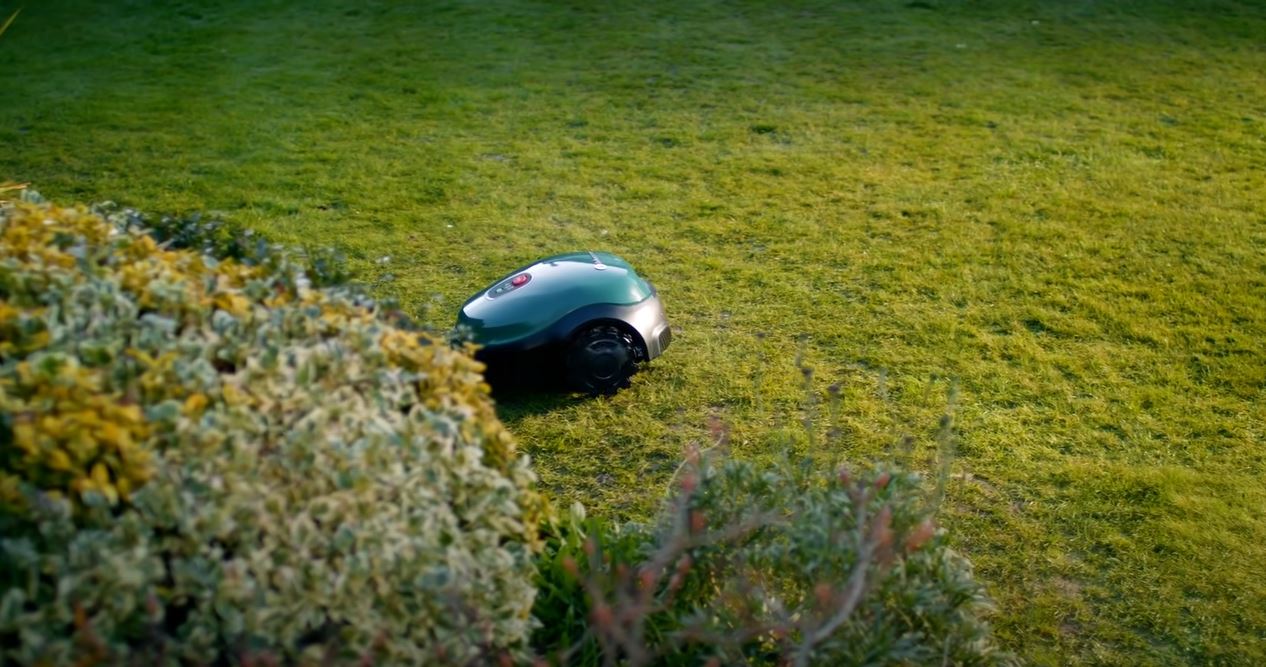 Staying flexible - programming multiple mowing zones
Very few large gardens have a single mowing zone. Rather, there is usually a large main zone and other secondary or separate zones. These are often connected to the main zone by a passage or even completely separated from it. For this reason alone, it is important that the robotic lawnmower has the option to program multiple starting points.
If you have separate zones, it may also be advisable to purchase a second charging station. This should be available in the manufacturer's range of accessories so that the device can be easily retrofitted if required.
Good off-road mobility even on uneven terrain
If your garden has a combination of flat and slanted surfaces, the perfect wheel grip is crucial in every situation. This ensures that your robotic lawnmower always has the best possible grip, even in damp weather and is not in danger of slipping away on inclines.

In addition, good maneuverability and stable blades also have an effect on better area output. This becomes noticeable when the robot can perform its work faster and you have more time to enjoy the garden undisturbed in peace.

A free-swinging mowing deck is used for optimal terrain detection and always ensures an accurate and clean cut even with a difficult landscape.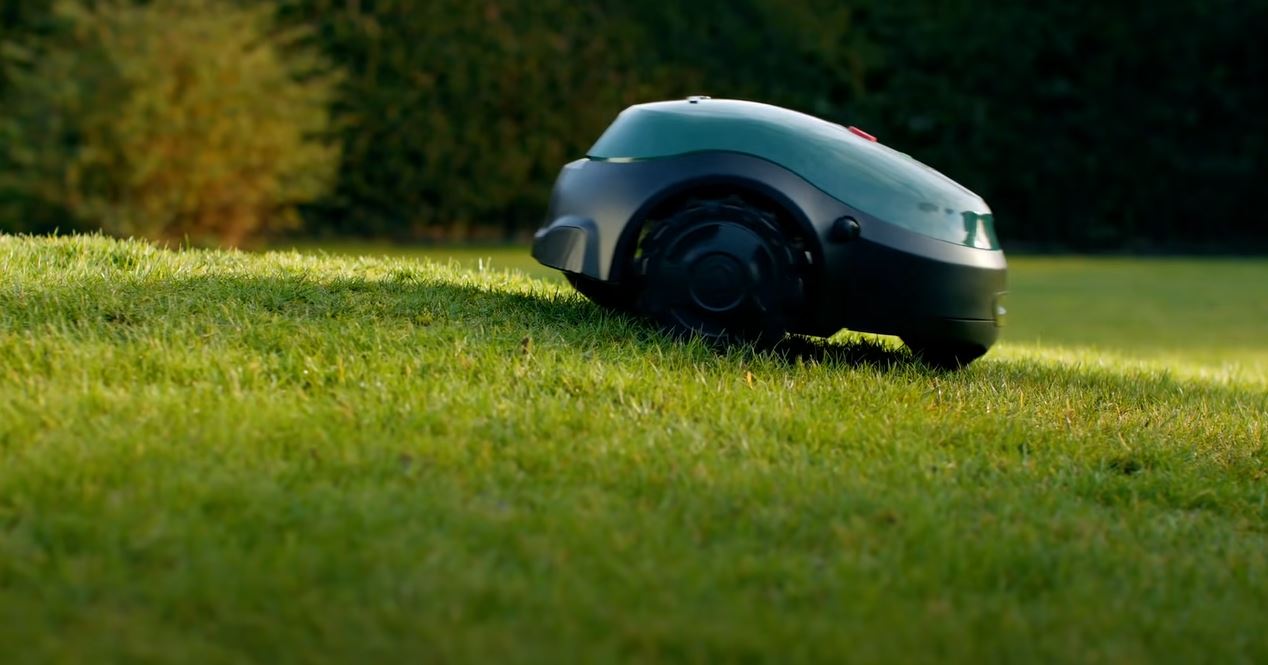 Sensors and other useful features for large areas
It is not uncommon for robotic mowers for large areas to have other additional features that proves quite beneficial in everyday use:
An edge mowing function ensures that you are spared the time-consuming retouching of trimming the edges.
With the help of a rain sensor, the device detects precipitation and shifts mowing times to dry periods. This not only improves the life of the robot but also the cutting results.
A turbo mowing function is ideal for the first cut in spring. The robot also carefully mows tall grass in a short time.
Additional sensors for detecting obstacles not only increase safety but also speed, as complex turning maneuvers are eliminated when the robot changes direction early.
Robotic mowers with and without a boundary wire
For private use, lawn robots without a boundary wire are hardly common. The devices work with special sensors that detect the ground. This requires that the lawn area is clearly marked off from the perimiter areas or even beds.
However, a robot without a boundary wire is necessary if the area is too large to be surrounded by a boundary wire. It is important to follow the manufacturer's instructions, as the cable cannot be extended at will without the risk of signal interference. Otherwise, an alternative would be the use of two or more robots simultaneously.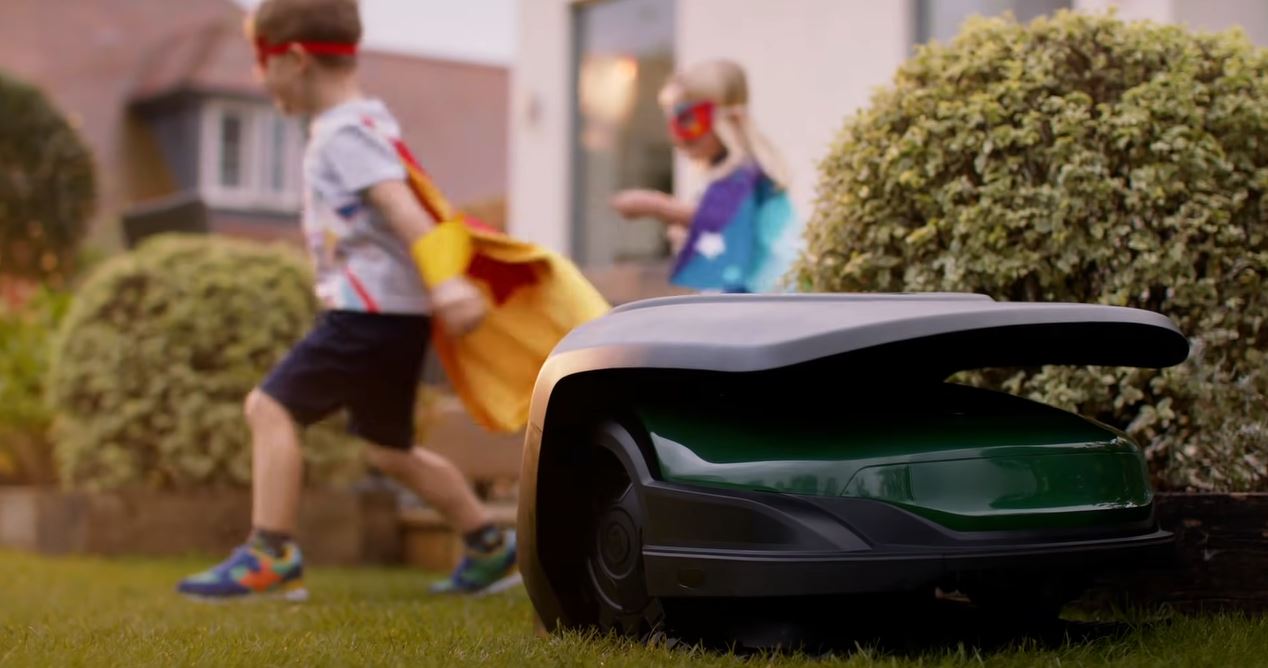 Criteria for a lawn robot for large areas
When buying a robotic lawnmower for large areas, the following criteria are of particular importance:
sufficient recommended area output
strong battery with long run times and short charging times
good cross-country mobility
convenient operation, ideally via app or voice control.
Mowing the lawn can be extremely time-consuming for large areas. A robotic lawnmower with an appropriate area out will take a large part of the work off your hands as long as the device meets all requirements. Therefore, consider the individual conditions of your garden when buying.