To be honest, there is no general answer as to how long a robot needs to mow a lawn. After all, there are different influential factors that impact required mowing times.
The technical characteristics of the robotic mower
First of all, the speed at which a robotic mower cuts your lawn depends, of course, on the model. A device with a high capacity battery and a large cutting width will manage a significantly larger area within one charging cycle than a model equipped, for example, with a cutting width of 18 instead of 56 centimeters.
In addition, nearly identical models can be equipped with different software. While some robotic mowers return to their charging stations after just 400 m², for others models, this can occur after 800 m². Moreover, while some models mow for 13 hours a day, others can be in operation around the clock (for 24 hours). Therefore, the model you chose is relevant to your specific needs.
Another criterion of the efficiency of a robotic mower is the mowing speed. Often, older devices are somewhat slower than newer models. Naturally, the higher the speed of the robot, the faster the blades have to turn in order to produce a clean and even cut.

Navigation also contributes to a shorter mowing time. Most robots drive "chaotically" over the lawn: only a few models operate according to a specific system. The latter is more efficient from a time perspective - which also applies to some robotic mowers with GPS navigation.
Finally, battery power also plays a significant role. Over time, the robot loses its full charging capacity. As a result, the battery no longer stores as much energy as it did in the beginning. That means the robot will head for the charging station more frequently and the total mowing time will increase.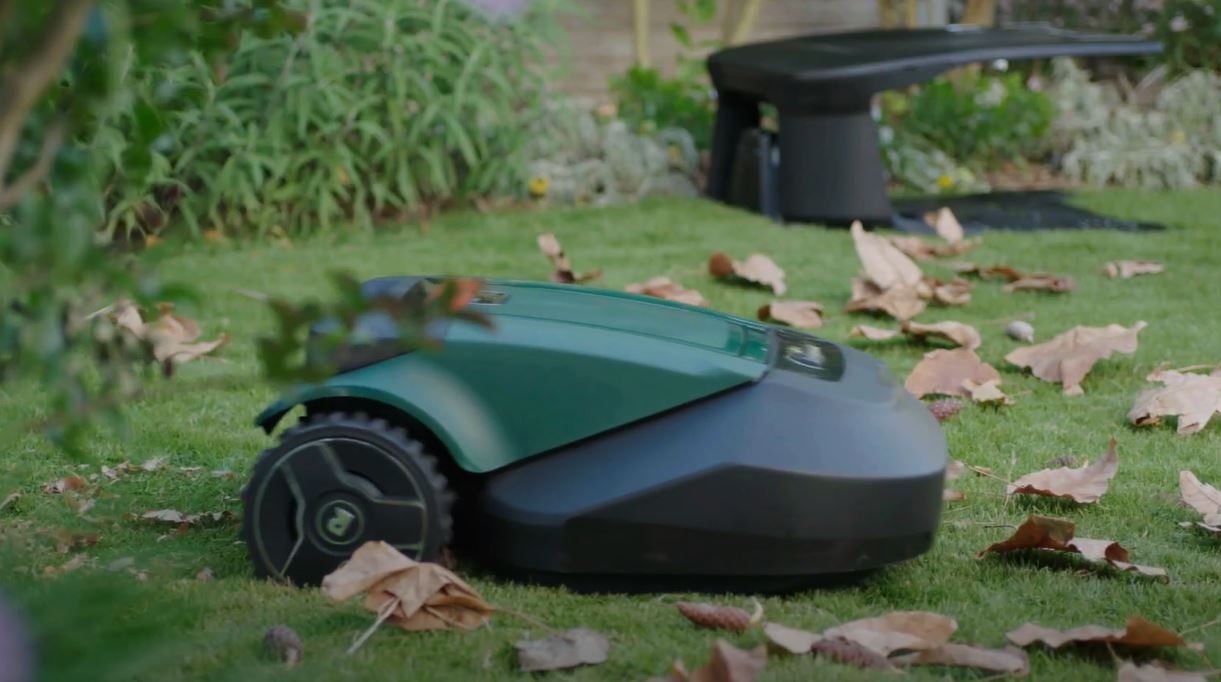 Factors in the garden that influence the mowing speed
Manufacturers specify a maximum area output for each device. Be that as it may, this can only be achieved under optimal conditions, for example, with a simple garden layout without slopes or obstacles that need to be avoided.
Typically, there are factors in any garden which will affect a robotic lawnmower's ability to mow at maximum speed:
slopes
lawn variety (robust and fast-growing varieties require more battery power).
weather conditions (for devices with rain sensors).
obstacles that have to be avoided or lead to frequent turning maneuvers
garden layout (e.g. passages and side zones)
These points cannot be expressed in absolute terms regarding extended mowing times. Nevertheless, you can assume that for an average garden, some of these situations can reduce area output by about 30%.
Conversely, there are also robotic lawnmowers that are equipped with special traction wheels and thus manage inclines comparatively effortlessly. Modern 360° sensors can also increase efficiency through clever turning maneuvers with early obstacle detection so that the area output is only marginally reduced within the mowing time.
Restrictions on mowing time
Theoretically, a robotic mower can be in use between 12 to 24 hours a day, depending on the software. The main goal though is that the device mows the lawn in as short a time as possible. Then you can peacefully enjoy the idyllic garden in your free time and the children can romp around and play on the lawn to their heart's content. Perhaps you refrain from mowing on Sundays to avoid confrontations with the neighbors and only use the robot during the day to protect wildlife.
All of these factors reduce the maximum mowing time, so it makes sense to consider how many hours you would like your robotic mower to operate each day (perhaps only two days). Either way, be sure to purchase a suitable model.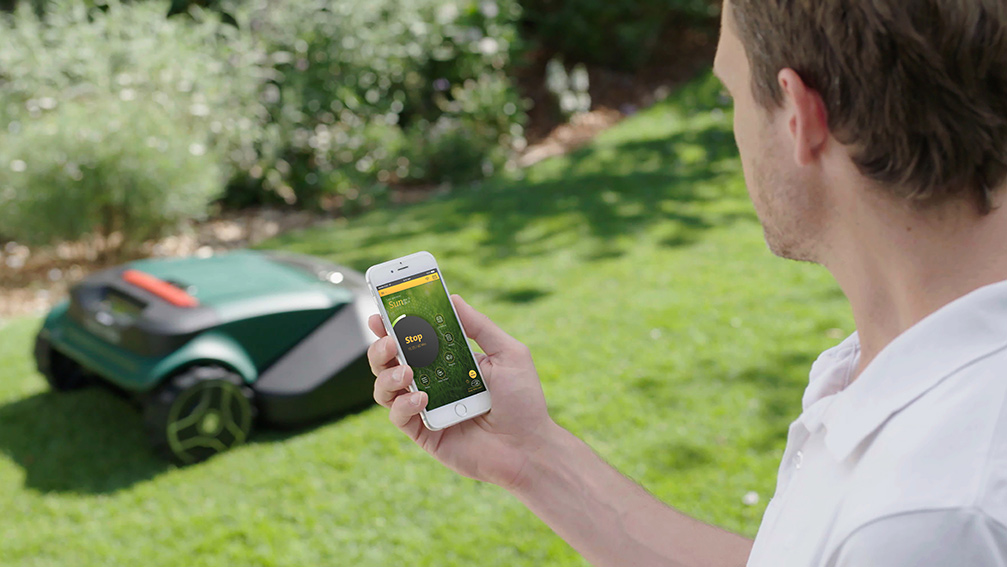 To mow every day or not?
Whether a robotic lawnmower should mow every day or every other day remains controversial even among lawn experts. While some claim that the lawn should be mowed as frequently as possible, others believe that mowing too frequently tends to harm the lawn. A test by the German lawn society found that in both cases, (mowing daily and every other day) outstanding results were obtained. Waiting longer than 2 days should be avoided.
Ultimately, however, the frequency of mowing also depends on the ratio of the area output and the lawn area. If the ratio between the two is rather small, the robot has to mow more frequently in order to cover the entire area. For example, if it needs 10 hours to mow the entire area, but is only supposed to mow 5 hours a day, it is necessary to send it daily. Therefore, it will take approximately two days to mow the entire area.
The duration of mowing is important
The robotic mower must have enough time to actually cover the entire area of the lawn and trim all the blades of grass evenly. This is also important because grass clippings are left on the surface and should decompose in a rather short period of time in order to fertilize the soil. This only works with very short blades of grass.
How long a robotic lawnmower needs to completely mow an area depends on several factors. Ideally, you need consider how much time the robot should spend on an area every day or every 2 days when selecting a suitable model and take into account a more or less large buffer according to the complexity of your garden.