While an electric lawn mower is already available for less than €100, even inexpensive robotic mowers from brand manufacturers cost around €1000. If you also want additional equipment or have a larger surface area, you can quickly expect to pay €2,000 or more. However, the purchase is well worth it because you have more time to do pleasant things in your garden. In addition, the lawn benefits from the care provided by a lawn robot, and the quality of the greenery in many gardens increases significantly. Whether the purchase is ultimately worthwhile depends on several factors.
The acquisition costs of the robotic lawnmower
The purchase price of a robotic mower is determined by the power, equipment and its functions. Thus, you will have to dig deeper into your pockets for a few hundred square meters more than for you would for a smaller model. The complexity of the lawn also determines the cost: if you have a lawn with many nooks and crannies, you will need maneuverability; if you have several mowing zones, the robot must be able to navigate from different starting points. Cost factors in the purchase of a robotic lawnmower are e.g.
area output
cutting width
performance of the battery
additional charging stations for separate areas
need for perimeter wire beyond the scope of delivery
traction wheels for slopes give better grip
Other features such as an edge cutting function are design-related and do not necessarily have to be reflected in a higher price. However, the numerous additional features are particularly expensive.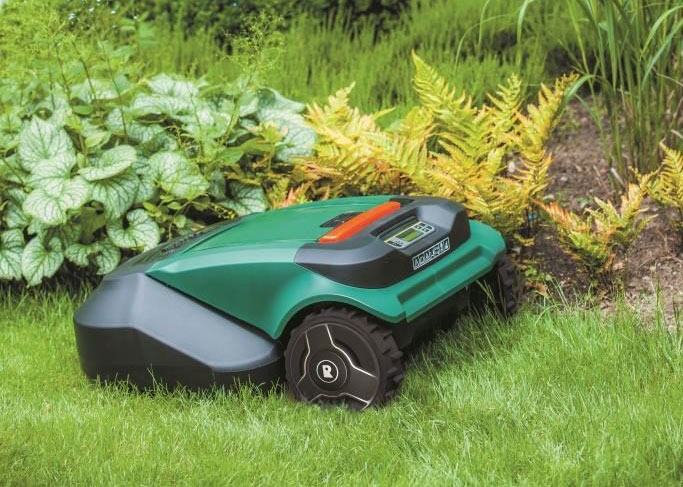 Additional features cost extra
There are inexpensive basic models that hardly have any additional functions, but are also limited to the essentials. Although these offer less comfort, they do not fulfill their task any less in some cases. These models are usually suitable mainly for small lawns and simple garden layouts.
If you attach importance to a high level of comfort in operation, the purchasing costs of a robotic lawnmower quickly increase. Nevertheless, the additional luxury often pays off in the form of easy handling, extended theft protection or increased efficiency through optimization via GPS analysis. Helpful features of a robotic lawnmower that increase ease of use include:
GPS module
voice control
touch screen
360° sensors
Electricity costs for the robotic lawnmower
How expensive the monthly electricity costs will be depends on the power of the robot. Assuming a device with a motor power of 20-25 watts, which is in operation for 10-12 hours a day, the monthly electricity costs will run between 6-8 kWh. When operating from March to November, the annual electricity costs are just €14-18 for the robotic lawnmower.
Electricity costs increase when you have an increase of power, but even for robotic lawnmowers suitable for areas of 4,000 m² and more, they are around €40, which is manageable.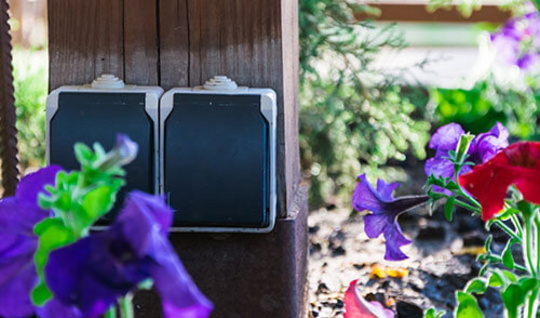 Spare parts for the robotic lawnmower
The blades in particular are parts that wear out and must be replaced regularly on the robotic mower. According to the manufacturer, the blades of some robots can last for a season, which keeps the costs low. With other models, replacement is necessary every 4-6 weeks. However, at around €15, the cost of the required blades for a season is kept within limits.
An average battery lasts about 2,500 charging cycles and is reached after about 3-5 years. After this time, you should replace the battery to restore the original performance. In doing so, you can calculate around €80 for an original battery.
Comparison of costs
At first, the purchase of an electric or gasoline mower seems significantly cheaper than a robotic lawnmower. However, on closer inspection, the purchase price quickly pays for itself. This becomes particularly clear when the working time in hours is included in the calculation. In this case, an average robotic lawnmower for an area of 500 m² is only marginally more expensive in the first year and becomes significantly cheaper in subsequent years.
Robot mower
Electric mower
Gasoline mower
Purchasing cost


€1,000
€200
€50 for cabel
€300
€20 for gasoline can
Operating costs for electricity or fuel/ per year
€14-18
€15-20
€30
Blades / per year
€15
€30 (service)
€50 (maintenance)
Battery / Year (3-5 years operating life)
€16-27
Lawn fertilizer
€30
€60
€60
Working time for care and maintenance/ €10 per hour
€40
€40-60 (installation in the first year)
€480
€480
Total costs for year
€1,155-1,190
€835-840
€940
Costs in subsequent years
€115-130
€585-590
€620
The cost of a robotic lawnmower depends mainly on its performance and features. If you do not attach importance to a high level of operating convenience, inexpensive entry-level models are already available for around 1,000 euros. Compared to other types of lawn mowers, they pay for themselves quickly, so the purchase pays off quickly and not just by gaining leisure time.