Robotic lawnmowers are available for areas as small as 150 m², so you can even have this practical garden helper take care of your little lawn in your front yard. While you may find the time to do this on your own, the more lawn area you have, the more effort you will need to invest in lawn care. With 1,000 m², the purchase of a robotic lawnmower is definitely worthwhile. For this to succeed optimally, the robotic lawnmower should have a few features.
Why is the area capacity important?
The maximum area output results from the largest possible operating time specified by the manufacturer, taking into account the battery power. If you buy a model that has less power than your lawn area, there is a risk that the device will not manage to cut the entire lawn.

Moreover, it is also necessary to take into account that the specification of the maximum area power is really aimed at optimal conditions in a flat garden without angles and edges. These conditions are hardly exist in reality, so that manufacturers sometimes make a second specification with the recommended power, which is about 20-30 percent lower. As a rule, this is sufficient, although the following aspects in particular can have an effect on further deductions:
steep slopes and inclines
the shape of the garden
the number of obstacles
the type of lawn
weather conditions (e.g. considering necessary breaks in case of rain)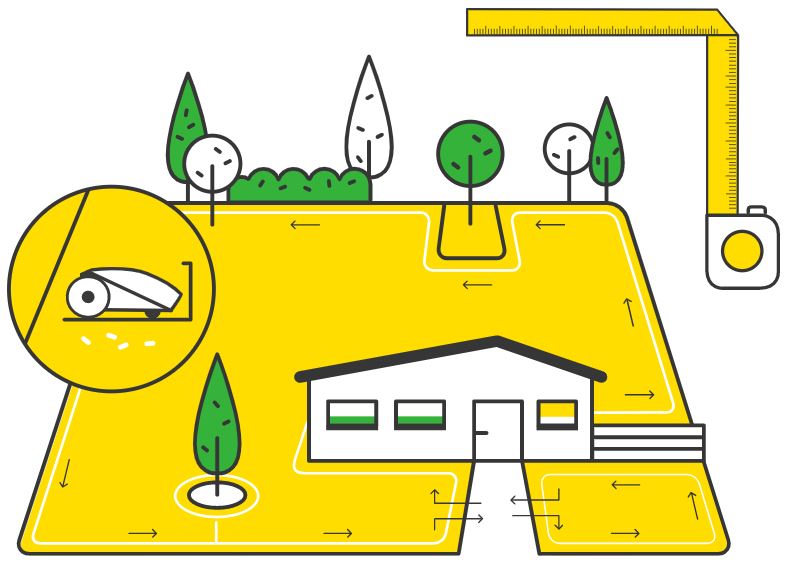 Calculating the lawn area

In order to determine how long the robotic lawnmower would have to mow a certain area, the manufacturer's calculation basis is also extremely important. While some robotic lawnmowers could theoretically be in use for 24 hours, the maximum duration for other models is limited to 12 hours.

If, for example, the device is intended to be used for 14 hours, the robot would have to work for a full 14 hours every day (including Saturdays and Sundays) to achieve the specified area output.

In practice, this is quite unrealistic, as you may not want the robot to work at night in favor of protecting hedgehogs and other wildlife. Likewise, you may want to enjoy the garden on weekends without having to see your robot. All of these factors reduce the actual mowing time, so an area of 1,000 square feet may require a larger model in order to achieve the goal of mowing the area even in the limited time available.

Easily replaceable spare parts

One usually purchases a robotic lawnmower in order to significantly reduce the time spent on lawn care. This includes not only the time spent on mowing the lawn, but also on maintenance and cleaning. In this case, it is helpful if worn parts can be replaced within a few minutes (almost) without the use of tools and cleaning takes care of itself with an integrated mulch cleaner.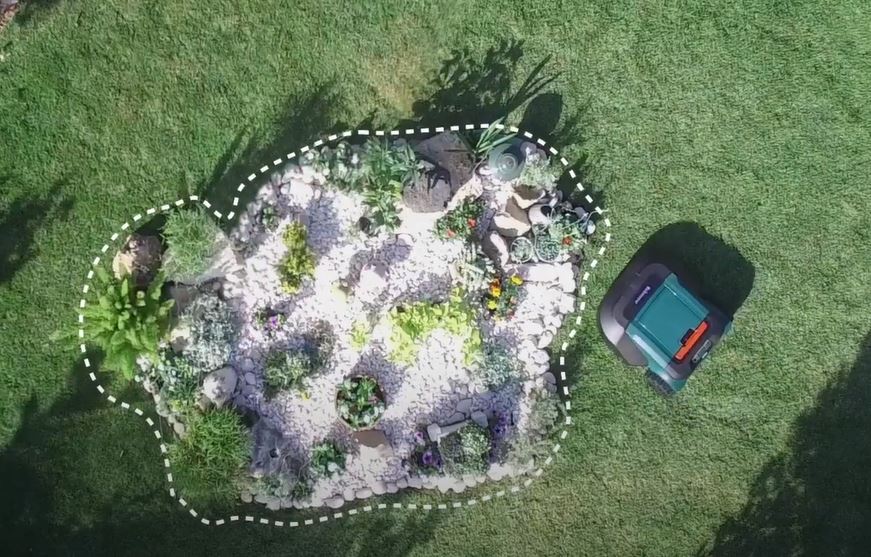 Compact and maneuverable or fast on the surface

Have you ever mowed an area of 1,000 m² by hand? You probably know that powerful equipment is important here to finish the job reasonably quickly. What is true for the classic lawn mower, can not be wrong for the robotic lawnmower.

At the same time, it is important to take into account the property size when deciding on the how much the robot will ultimately be use. This is important in order to not spend a lot of time on complicated turning maneuvers in narrow passages, angles or driving around obstacles. In the case of a simple layout without special requirements, a lawn robot with a higher cutting width is suitable, so that the work is done in the shortest possible time. If your garden has many corners, it may be better to go for a compact model that is particularly maneuverable.

Both variants come with very good battery power, so the robot can spend more time mowing and less time at the charging station.

Strong on uneven terrain

Only rarely is the ground completely even. Often there are minor slopes or small undulations that the robotic lawnmower has to cope. To ensure that the robotic lawnmower can meet these requirements and deliver optimum performance, here are some other options:
A pendulum-suspended mowing deck follows the soil structure and thus ensures an even cut and accurate cutting patter at every spot.
Drive wheels with a particularly coarse tread to ensure perfect traction on any terrain.
Robotic mowers designed for slopes of up to 45 percent have no problems even on slopes.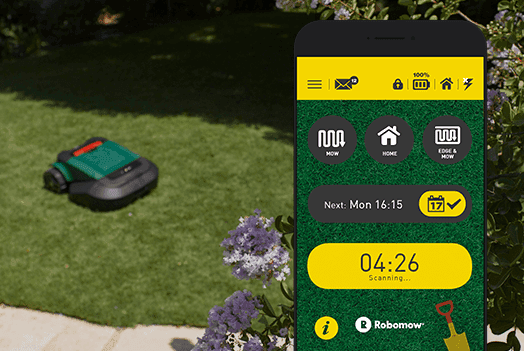 Child's play operation

After unpacking your new robotic lawnmower, you probably want it to be up and running as quickly as possible. While laying the boundary wire can take several hours, programing should be quick and intuitive. Devices that can easily be controlled and operated via an app using a Bluetooth interface prove to be practical. If the robot also has a GSM module, there is absolutely nothing standing in the way of completely -location and time- independent operation.

Whisper-quiet operation

The best robotic mowers are probably those that perform their work almost silently, making their presence barely noticeable. So, in principle, the device can not only be used on Sundays, but your neighbors will thank you about the purchase. Models with a level of less than 60 dB are considered particularly pleasant.
The maximum area capacity is only one of several criteria that determines whether a robotic mower is suitable for 1,000 m² or not. Numerous features increase the performance and ensure more enjoyment with the new garden helper.