The vegetable gardener

The free version of this program is sparsely equipped, but gives a good impression of what the full version offers. With nine types of vegetables and herbs, you can see detailed descriptions of the soil conditions, water requirements and recommended fertilizers. The app is helpful for planting beds and supports users in growing vegetables themselves. Only fruit types are searched in vain here, but the app convinces with its intuitive operation and good structure. In addition, the information is by no means only suitable for beginners, but is also interesting for advanced hobby gardeners. The graphic garden calendar, which shows dates for sowing and harvesting over time, is also practical here.

For Android | iOS

Perennial guide

As the name suggests, the perennial guide offers an overview of around 1,400 different plant varieties. Each entry is equipped with a picture and provides the hobby gardener with valuable tips on flowering time, height and the recommended lighting conditions. This is particularly useful for the new planning of a perennial bed, but can also be helpful for the subsequent selection of new plants, because the input mask can be used to search for suitable perennials using up to eight criteria such as flowering time, flower and leaf color as well as location and height. The integrated dealer overview then shows nearby dealers.

For Android | iOS

The plant doctor

The plant doctor has helpful tips on how to identify and combat sick fruit, vegetables, lawn or even ornamental plants. The most important diseases from aphids to powdery mildew are stored here. Since the app was developed by a manufacturer of crop protection products, the antidotes are of course limited to the company's products. Missing information in the database are compensated by the possibility of sending photos or symptoms to a specialist consultant or calling them directly. In just a few minutes you have a sound diagnosis in your mailbox. As a result, product advertising can also be coped with.

For Android | iOS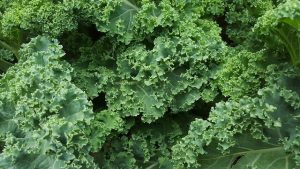 The garden manager

The garden manager essentially serves to organize and manage your own garden. The focus is on entering your own data. In a photo diary, pictures of native plants can be uploaded, the growth of plants can be shown over time. A reminder function shows the times for watering single plants.

For Android

My garden

This app presents the tasks in the garden every month. Each point is explained in detail in a step-by-step guide, which is why the app is ideal for gardening newbies. In addition, it offers plant portraits and plant ideas, time-saving and money-saving tips, and a plant protection guide. With a price of 3.99 euros, however, the app is not available for free.

For Android | iOS

Plantix - the plant community

The app not only serves as a guide for plant diseases, but was also initiated as part of a worldwide project to protect against crop failures. The detection of damage to plants primarily serves as an early warning system, with uploaded photos being used for diagnosis. The focus is on crops such as fruits, vegetables and field crops, as well as a weather forecast that warns of environmental influences. The app can be used not only in the private sector, but even in agriculture.

For Android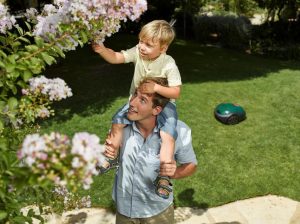 Pl @ ntNet plant identification

This app offers a database of a whopping 4,100 plants, so that almost every plant in your own garden can be identified. This is done based on the leaves, flowers and fruits, but is not always very accurate.

For Android | iOS

Plant beneficiaries in the garden

Many animals that initially look like pests are actually useful. They serve an important purpose in the garden and even help with pest control. The app has a large database of beneficiaries and pests. After entering a pest or using photo search, the app suggests a suitable beneficial animal that can fight the unloved animal.

For Android | iOS

Bees app

The bee app serves as a reference for more than 100 bee-friendly plants. It was developed by the Federal Ministry of Food and Agriculture to promote biodiversity. The app helps to determine the bee-friendliness of your own garden plants.

For Android | iOS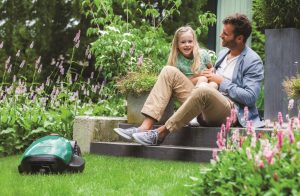 Home Design 3D Outdoor & Garden

There are a number of different apps for garden design via app. This program offers a free trial version with which both 2D and 3D objects can be used to plan your own garden while maintaining the real property area.

For Android | iOS

Conclusion


Apps for the garden are useful helpers when planning and maintaining the garden or just to expand your own knowledge. The majority of the tools are free and available for both Android and iOS, although the apps presented here are of course only a small selection of the countless options.